That's a great question; let's unpack it.
The high-performance polymer coatings created by late APC Founder Donald J. Keehan are based on the development of his patented high-functionality polymer. When reacted with a curative and catalyzed, this high-functionality polymer elevates crosslink density within our coatings to establish an impenetrable barrier for the substrate.
APC's technology capitalizes on this phenomenon, called homopolymerization, through the integration of heat-activated curing agents, which trigger homopolymerization, ultimately increasing crosslink density and enhancing chemical resistance and durability.
Yeah… that's a lot to take in…
Long story short, APC developed a highly chemical-resistant brand of polymer coatings to combat corrosion and keep assets protected through the most rigorous situations; all of this was made possible by the proprietary tech created nearly 25 years ago.
Introducing: Gridlock Technology™

Powered by Gridlock Technology™, our ChemLINE® and MarineLINE® coating systems outperform conventional tank lining technologies doubling, and even tripling, the service life of our tank coatings providing superior chemical resistance, unmatched permeability protection, and strong abrasion and impact resistance.
Gridlock provides 4-7 times more reactive sites per polymer versus the competition to generate the level of crosslinks that drive superior performance characteristics. Utilizing Gridlock Technology™, our coatings can achieve up to 784 crosslinks compared to only four in a traditional bi-functional epoxy.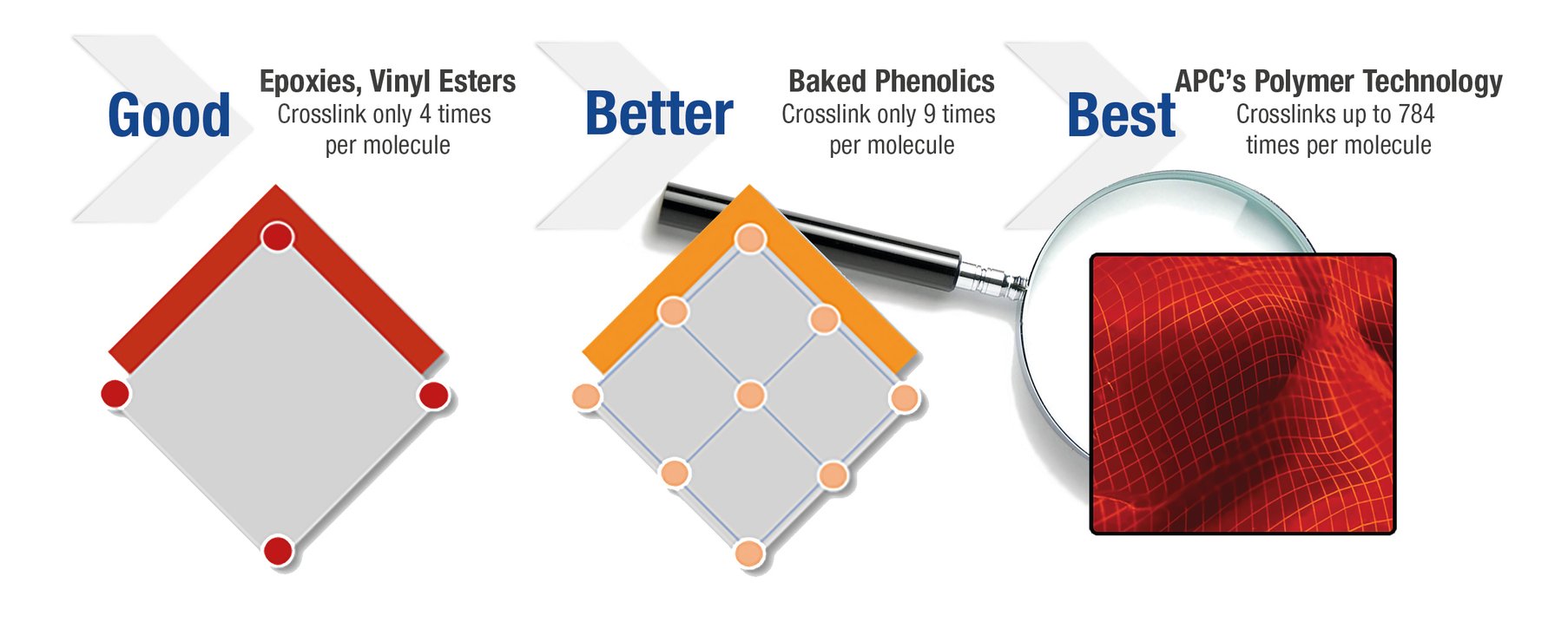 These characteristics not only afford a reduction in the overall cost of ownership but a dramatic decrease in the maintenance of your tank lining system, further proving APC's coatings as truly one-of-a-kind products in the marketplace.
For a complete visualization of this technology and to learn more, click here.
Have something you've been curious about regarding our ChemLINE® and MarineLINE® Coating Systems? If so, click the button below to ask us your questions - and don't worry - this is completely anonymous.