This is a great question; let's unpack it.
ChemLINE® AS (Anti-Static) is a unique coating to the Advanced Polymer Coatings ChemLINE® Brand. ChemLINE® AS is a highly chemically resistant, static dissipative coating designed for applications in aggressive environments where static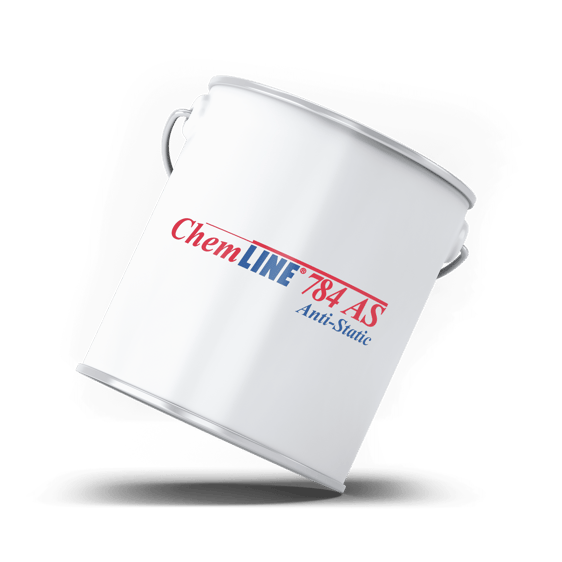 electricity must be managed.
With ChemLINE® AS, you get the same exceptional chemical resistance of ChemLINE® 784, plus the added benefit of extreme static dissipating properties designed for environments requiring superior chemical resistance where static build-up and sparks may present operating hazards, thus mitigating the chances that electrostatic charge could be a source of ignition where flammable materials are stored. ChemLINE® AS can be ambient cured over time or lower temperature forced air cured for immediate service.
Recent use cases for this coating system have been in chemical processing plants, refineries, electronics manufacturing facilities, pharmaceutical facilities, food processing, and bulk food storage (did we mention AS is BPA Free?)
The unique properties of our AS coating system were recently tested in a third-party lab, where various electrostatic tests on ChemLINE® AS panels were performed. The testing house performed the following tests: Volume Resistivity, Surface Resistivity, Charge Relaxation (Decay) Time, and Breakdown Voltage. View the summary of these tests in the chart below…

The chart above, specifically the Surface Resistivity test result, undoubtedly confirms the static dissipating properties of our ChemLINE® AS coating material. ChemLINE® AS will successfully transfer the build-up of electrostatic charge away from hazardous areas, keeping your assets, employees, and entire operation safe from possible harm.
A significant push with our end users revolves not only around the static dissipating property of ChemLINE AS to keep their employees and entire operation safe but also the extreme abrasion resistance. Want to learn more? Click here.
Have something you've been curious about regarding our ChemLINE® and MarineLINE® Coating Systems? If so, click the button below to ask us your questions - and don't worry - this is completely anonymous.