An FDA Registered, US-based manufacturer of pharmaceutical-grade chemical ingredients came to Advanced Polymer Coatings (APC) with a unique challenge concerning one of their 4,000-gallon, 316L stainless-steel mixing tanks housing 50%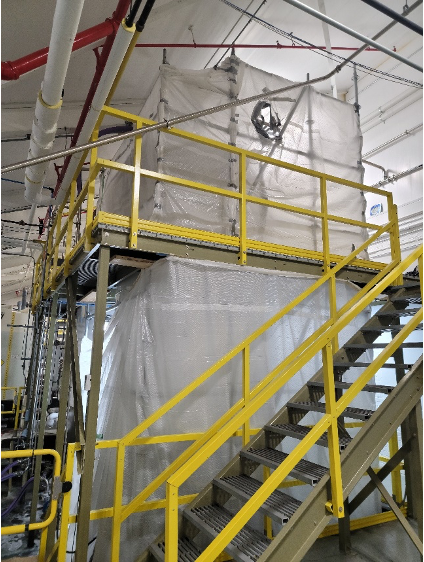 Sodium Hydroxide. The commodity held inside the tank was actively mixed by a gravity mixer underneath the tank floor, constantly agitating the chemical during storage.
The issue presented was that the stainless-steel tank had become compromised after being heated to an excessive temperature, turning the interior stainless-steel walls blue, and ultimately causing micro-fissures to form within the surface. Soon after the incident, the customer noticed that Iron began to leech into the product which compromised its purity; the main concern here for the customer.
The location of the tank was such that removing the tank wouldn't be a viable option. Instead, the customer sought to re-purpose the 4,000-gallon mixing tank to a storage tank by applying a lining. The unique, tightly cross-linked polymer coating technology of ChemLINE® 784/32 was the recommended lining to ensure both product purity and corrosion protection of the tank.
Download the complete case study here.
To learn more about how the ChemLINE® Coating System by Advanced Polymer Coatings can provide superior chemical resistance and safe transport/storage of your commodities, visit https://www.adv-polymer.com/ and reach out to a member of our sales team.