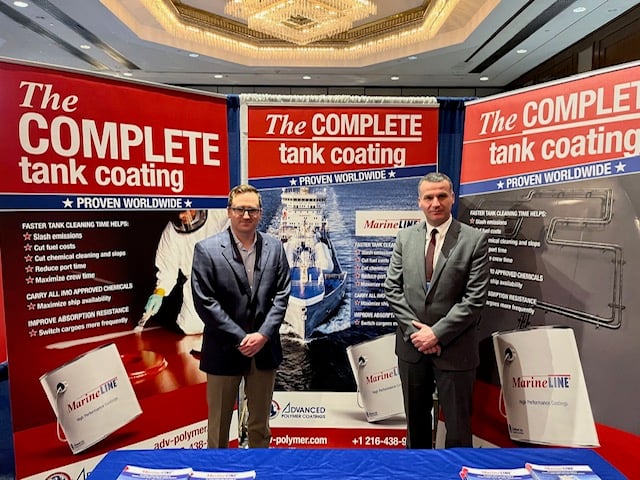 The recent resurgence of in-person trade fairs has everyone feeling as if a bit of normalcy has returned to the maritime industry. The first quarter of 2022 boasted fantastic turnouts for all exhibitions APC has participated in, notably including the CMA Shipping Conference in Stamford, CT, and Nor-Shipping in Oslo, Norway. The MarineLINE® Coating System is prepped and ready for the second quarter of the year which presents a great opportunity for maritime professionals to come together, network, and explore emerging industry trends during the following upcoming trade fairs:
Navalia, International Ship Building Exhibition | May 24th - 26th
The eighth edition of Navalia International Shipbuilding is held in Spain and boasts over 25,000 professional visitors, 6,000 companies from 90 countries, and 500 exhibitors. Navalia brings together every second-year relevant government institution for the sector and for international trading. Sectors involved in the exhibition include shipbuilding, offshore industry, associations, maritime services, ship owners, engineering services, financial services, and much more.
DONSO Shipping Meet | June 14th & 15th
Every other year, delegates from all over the world gather on the island of Donso, a small island in the archipelago outside Gothenburg, Sweden, to discuss shipping and shipping-related topics. A meeting place for the maritime cluster, Donso Shipping Meet is a lively, friendly event that provides a range of opportunities for making new connections. This event pulls over 110 shipping companies, 290+ exhibitors, and roughly 2,200 visitors.
Marintec China | June 28th - July 1st
Launched over 40 years ago, Marintec China has become renowned as the most authoritative B2B platform for the International Maritime Industry. Organized with the professional expertise of China's largest trade exhibition organizer - Informa Markets - in conjunction with the Shanghai Society of Naval Architects Marine Engineers (SSNAME), Marintec China is set far apart from other platforms in connecting businesses and distilling insight for Asia's maritime industry. The biennial event typically hosts 2,200 exhibitors and over 71,000 professional visitors from 100+ countries. Marintec China provides the largest range of exhibiting companies, manufacturers, and service providers across the complete supply chain for shipbuilding as well as professional services, components, and finished products.
As a shipowner or investor, you can count on the MarineLINE® coating system to deliver a versatile lining solution to maximize trading revenue for chemical and product tankers and you can rest assured your vessel will be best protected to carry profitable cargoes such as aggressive chemicals, Methanol, CPPs, DPPs, PFADs, Bio-Fuels, and many others.
To inquire about a private meeting at the exhibitions listed above, or to learn more about the MarineLINE® Coating System, contact a member of our sales team by visiting https://www.adv-polymer.com/.