The Advanced Polymer Coatings (APC) team in Turkey applied the ChemLINE® Coating System to a pair of storage tanks housing Mono Ethylene Glycol back in July 2013. The customer, Indorama Ventures Corlu PET San A.Ş., based in Tekirdag, Turkey, manufactures products for multiple markets, including soft drinks, mineral water, household consumer goods, personal care products, and pharmaceutical packaging, textiles, and products for the automotive industry. The tanks housing the chemical MEG demanded over 2,000 cubic meters of ChemLINE® to be applied.
What is Mono Ethylene Glycol?
MEG is a chemical substance produced by reacting ethylene or ethylene oxide. MEG is a building block used for applications that require chemical intermediates for resins, solvent couplers, freezing point depression solvents, and humectants and chemical intermediates such as automotive antifreeze and coolants, resins, and water-based adhesives.
MEG is available in four grades: polyester, high purity, industrial, and antifreeze. Polyester grade MEG is used when manufacturing polyester fibers and polyethylene terephthalate (PET) resins and meets the highest quality standards.
High purity and industrial-grade mono ethylene glycol is present in a variety of applications requiring high-quality solvent, hygroscopic or high boiling point characteristics, such as paints, printing inks, hydraulic fluids, cleaners, heat transfer fluids, and electronics.
Antifreeze grade mono ethylene glycol is a major component in automotive engine coolants.
The ChemLINE® Coating System was the perfect solution for housing the chemical. The unique ChemLINE® 784 tightly cross-linked polymer coating technology has ensured a virtually non-permeable surface for Indorama Ventures Corlu PET San A.Ş., ideal for holding MEG and assuring product purity, even after nine years of service.
Contact your ChemLINE® representative to learn more about our full range of corrosion protection solutions for handling an extensive range of chemicals in your product and storage tanks.
Below: Images of the storage tanks taken in April 2022 after 9 years of service in MEG. The grey topcoat of the ChemLINE® Coating System shows almost no variance in color from the original application by the APC Team in Turkey back in July 2013.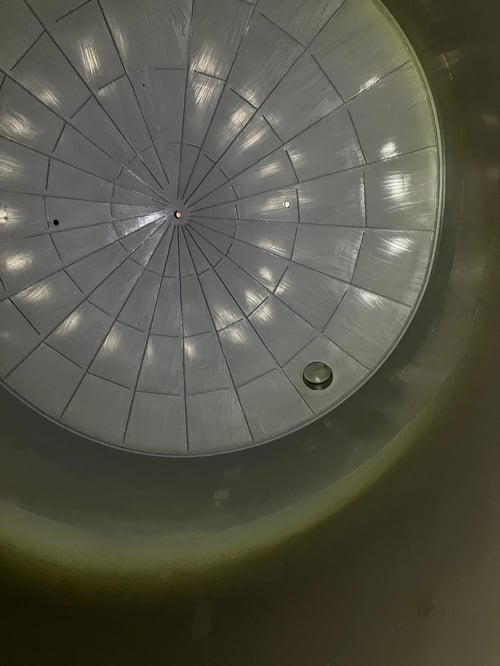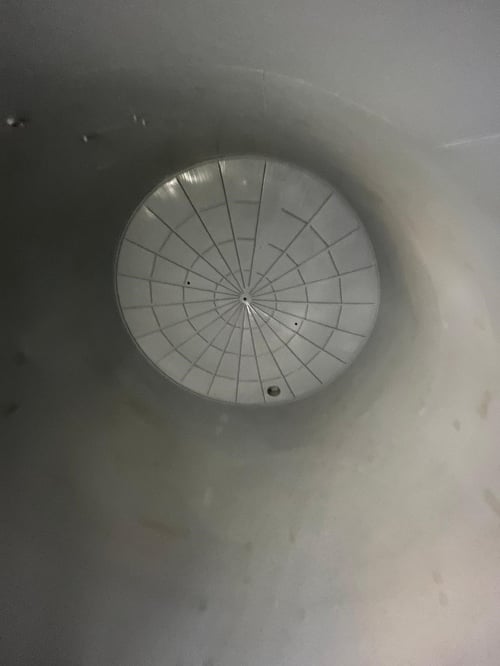 Below: A recent photo of the APC Turkey Team, including some members of the APC home office in Avon, OH, pictured at the site of the Turkey office.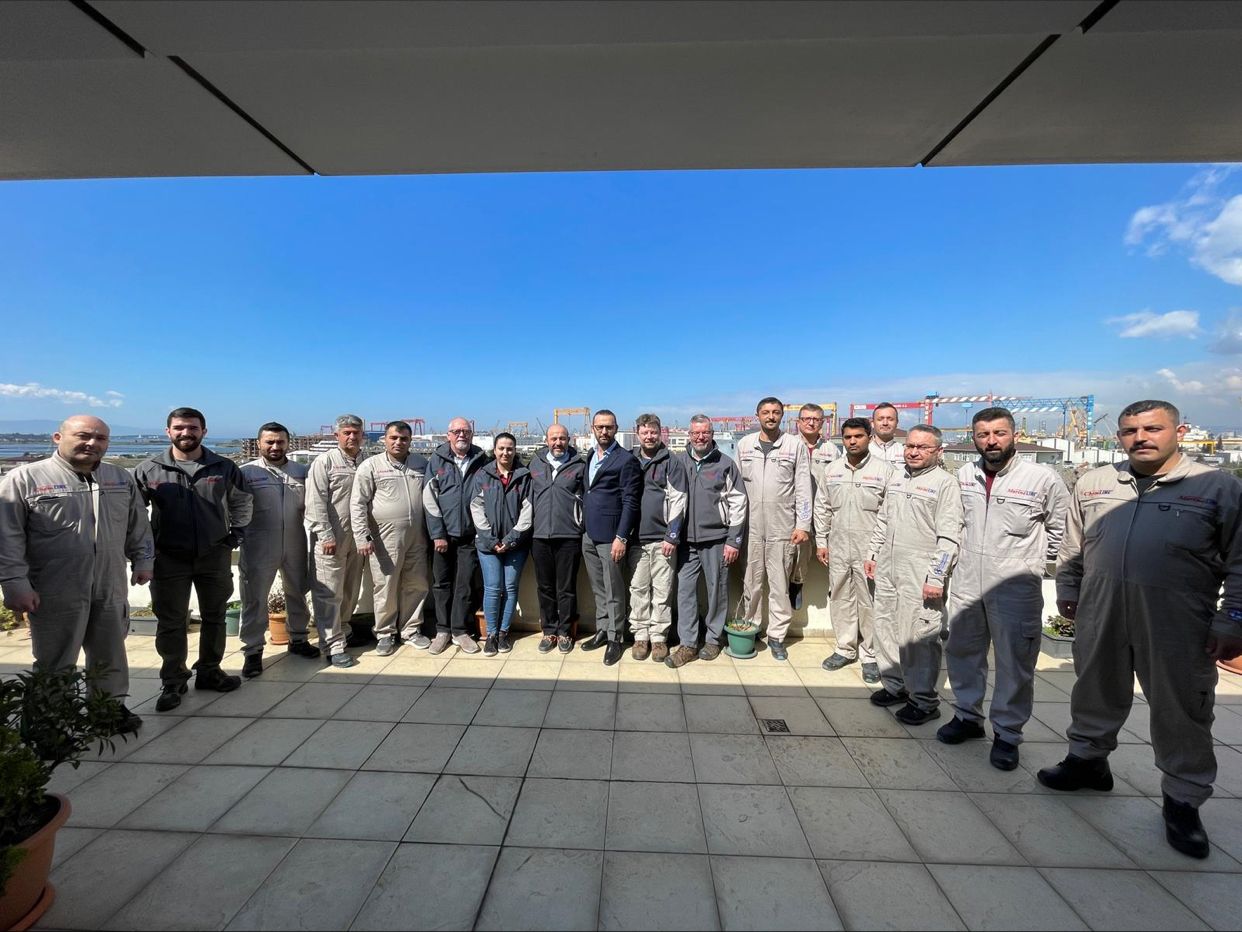 To inquire about a private meeting at the exhibitions listed above or learn more about the MarineLINE® Coating System, contact a member of our sales team by visiting https://www.adv-polymer.com/.