Recently, Hicri Ercili, a Turkey-based chemical distribution provider came to Advanced Polymer Coatings (APC) with an over-the-road (OTR) trailer needing lined for Sulfuric Acid service. The OTR trailer was comprised of 304L stainless steel, and the customer was having issues with impurities leaching into the product. No stranger to the ChemLINE® brand of coatings, Hicri Ercili contacted APC for assistance with their trailer as they have been a customer of APC for nearly 15 years with the ChemLINE® Coating System already lining an ISO Tank they have in their fleet of chemical transportation methods.
The characteristics of the coating system have proven a consistent track record of success and longevity. To learn more and see real-time images of the product in the field, download the complete case study here.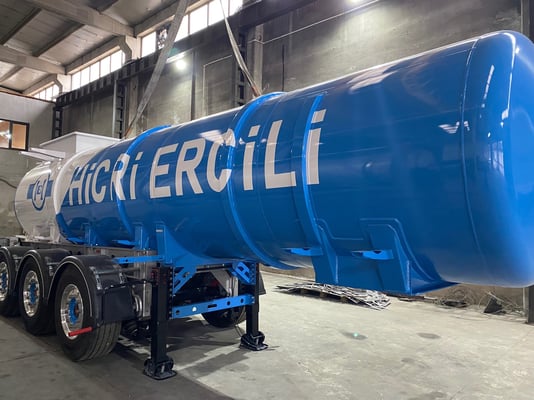 To learn more about how the ChemLINE® Coating System by Advanced Polymer Coatings can provide superior chemical resistance and safe transport/storage of your commodities, visit https://www.adv-polymer.com/ and reach out to a member of our sales team.