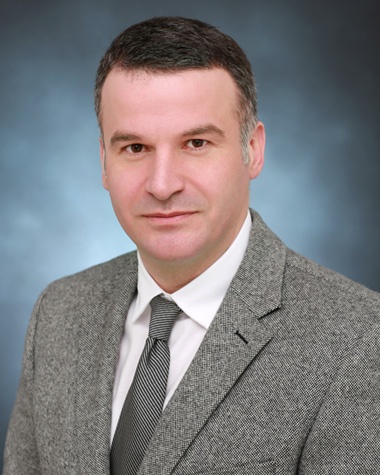 Captain Onur Yildirim, promoted to Marine Manager at Advanced Polymer Coatings.
Advanced Polymer Coatings (APC) has elevated Captain Onur Yildirim to the newly created position of Marine Manager. In his new role, Captain Yildirim will manage the company's marine coatings operation globally including sales, technical, and after-sales service, working closely with APC senior management.
Prior to this role, he held a number of positions at APC, most recently from 2012 to 2018 as Global Technical Manager, overseeing the global technical team including after-sales service. From 2009 to 2012, Captain Yildirim was Technical Manager of Korea and Southeast Asia, responsible for organizing, training and heading the regional technical team, communicating with customers and managing the regional office. From 2006 to 2009 he was a Technical Inspector, supervising the application of the MarineLine® 784 cargo tank coating system according to specifications, and also managing new tank coating, recoating, and heat curing projects.
According to David J. Keehan, APC President, "We are very pleased to promote Captain Onur Yildirim in this important role. He is highly regarded in the maritime industry and among our customers for his marine coatings knowledge and strong previous background sailing chemical tankers on the high seas."
Prior to joining APC in 2006, he worked for five years in various roles for Aksay Shipping, based in Turkey, first as a Third Officer, then Second Officer, and eventually Chief Officer on various chemical tankers.
Captain Yildirim holds a Bachelor of Science degree in Maritime Transportation
and Management Engineering from the Istanbul Technical University, Turkey. He also has a Post Graduate Diploma in Maritime Law from London Metropolitan University, UK. Further, he has studied LL.M. International Maritime Law at the World Maritime University in Sweden, and has achieved an International Arbitration Diploma from the Chartered Institute of Arbitrators. He also has an Oceangoing Master Certificate, and is a NACE Certified Coating Inspector Level-3.
Professionally, Captain Yildirim is involved in various organizations, including as a Fellow Member of The Chartered Institute of Arbitrators (CIArb), a Member of International Federation of Shipmaster's Associations (IFSMA), a Member of the Turkis