The transportation coatings industry encompasses road, rail, marine and air transport. There are endless coating applications that range from passenger cars, buses, and trucks, to tank linings in rail cars, bulk carriers, oil tankers, container ships and more.
As a provider of transportation coatings and linings, we supply the right coating for your needs to handle the rigors of transport. This article covers the demands for coatings and hauling freight, the key drivers in heavy-duty transportation coatings and its future outlook.
According to PCI,
"The global transportation coatings market size is estimated at USD 26.2 billion in 2018, and is projected to register a CAGR of 4.4% by 2024. Automotive OEM coatings leads the transportation coatings market, and the market is expected to grow more as the demand for new passenger and commercial vehicles will increase in the coming years."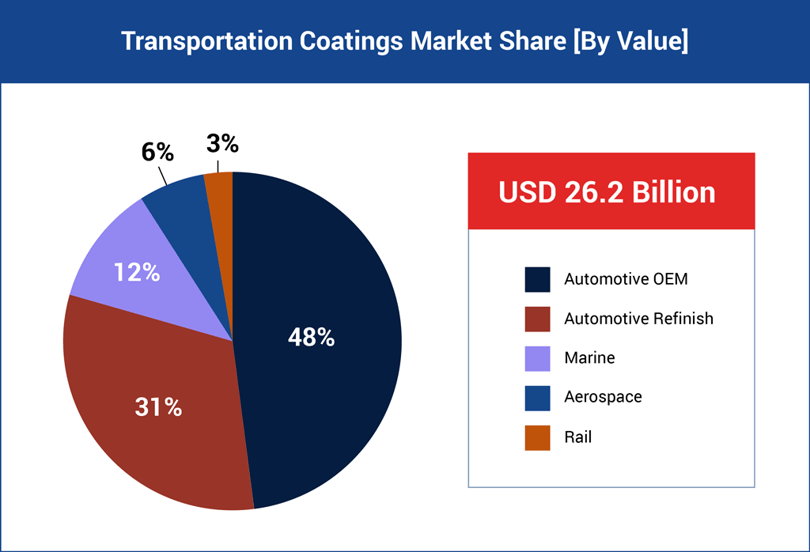 [source: PSI, Transportation Coatings Outlook]
Nearly half of the revenues in the transportation coating market is by automotive OEMs. According to Future Market Insights, "epoxies and polymer coatings are being actively integrated in the manufacturing of engine parts, vehicle chassis, and other key components."
Transportation Coatings Produce Benefits for Many Industries
The market for heavy-duty vehicles is thriving. The Automotive coatings industry is continuously progressing to provide leading technologies and eco-friendly products. Steven Nerlfi, principle consultant at Kusumager, Nerlfi, & Growney estimates the value of the North American heavy-duty transportation coatings market to be close to $600 million in 2019. The volume includes coatings for heavy and medium trucks, specialty and truck trailers, specialty truck bodies, buses, RVs, and emergency vehicles.
Marine and Rail make up approximately 15% of the market share. The Marine industry is known to have high corrosion resistance requirements that cause traditional coatings to corrode, crack, and flake off under tough operating conditions. The protective coatings are applied on the surface of ships, vessels, and more exposed to seawater and corrosive conditions. The coatings are applied for protection against corrosion and to increase durability.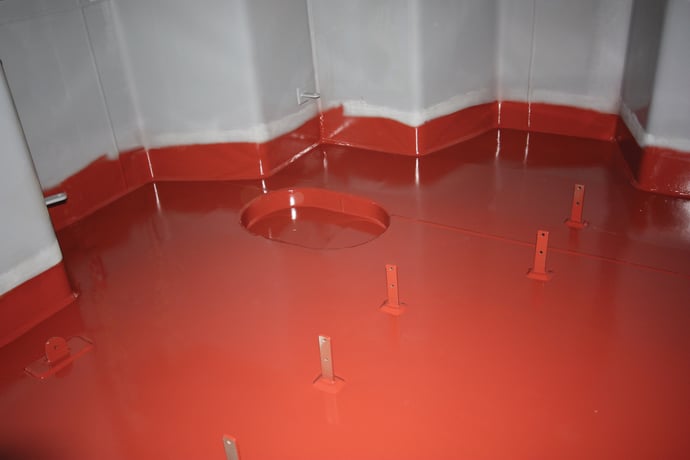 A MarineLINE® base coat.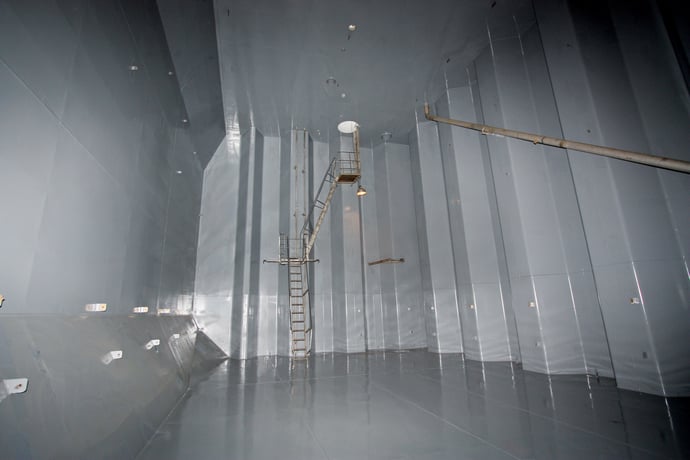 A MarineLINE® top coat in a finished tank.
Rail tank, hopper cars, as well as barges need protective tank linings that are engineered to handle a broader range of chemical service. To be able to handle multiple cargo types, rail tank car owners and operators need to consider the adaptability in their linings selection. A highly impermeable lining that can carry different cargoes allows for easier cleaning and the flexibility to change cargoes of varying types. This leads to less downtime and reduced costs.
Aerospace coatings are used in the commercial, military and aviation sectors. These coatings help achieve better fuel efficiency and increase safety.
Three Key Factors Driving Heavy-Duty Transportation Coatings
Sustainability, durability, and efficiency are key drivers when it comes to the transportation coatings market.
1. Sustainability - the need for more sustainability to meet regulatory requirements
2. Durability - demand for better performance and coatings that can adhere to multiple substrates and offer corrosion protection against harsh environments
3. Efficiency - desire for coatings that serve multiple purposes and are cost-effective to protect equipment or cargoes during shipping and storage
Conclusion
The transportation industry is a thriving and competitive industry. This is driven by progressive technologies, custom expectations, and eco-friendly regulations.
APC is a leading coatings provider of linings for Truck, ISO container, Rail and Marine transportation vessels. We focus on innovation on market aligned solutions for your needs in the coating industry. We understand the challenges you face every day and will continue to develop and improve our coatings and technologies.
The ability to move swiftly between cargoes is essential. Selecting the right coating extends the range of cargoes, reduces the time needed to switch them, and delivers the highest return on investment (ROI).
As a quality, premier
coatings solutions provider,
we provide innovative, value-added coatings for the protection of your assets.